Center for Plastic Surgery Ann Arbor
5333 McAuley Drive, Suite 5001
Ypsilanti, MI 48197
Phone: (734) 712-2323
Monday–Friday: 9 a.m.–5 p.m.

Breast Lift
Pregnancy, breastfeeding, aging, genetics, and weight loss can cause the breasts to sag and flatten. At Center for Plastic Surgery Ann Arbor, our board-certified plastic surgeons offer mastopexy, often called breast lift surgery, in Ann Arbor to return the breasts to a more youthful shape and position. Our entire team strives to make your experience with us as comfortable as possible. Our location in Trinity Health Ann Arbor Hospital allows us access to cutting-edge technology to help our patients meet their aesthetic ambitions.
Breast Lift

Before & After Photos
WARNING:
This feature contains nudity. Please click OK to confirm you are at least 18 years of age and are not offended by such material.
Who Is a Good Candidate for a Breast Lift?
Good candidates for breast lift surgery are women in good health who want to attain any of the following improvements:
Tightening lax, sagging breast skin
Raising breast tissue higher on the chest
Reshaping enlarged pigmented areas around the nipples (nipple-areolar complex)
Meet Our Surgeons
Our board-certified plastic surgeons have more than 50 years of combined experience in all facets of cosmetic and reconstructive surgery. As a qualified and compassionate team, they share a goal of providing a safe and rewarding plastic surgery experience while creating exceptional results worthy of your trust.
Credentials You Can Trust

How Do You Know If You Need a Breast Lift?
A simple test to determine if a breast lift is required is to simply stand in front of a mirror and examine your nipples in relation to your natural breast crease. If your nipples are lower than your breast crease, you may need a breast lift.
How Much Does a Breast Lift Cost in Ann Arbor, MI?
The cost of a breast lift at our Ann Arbor practice ranges from $4,904 to $8,710, depending on the extent of the procedure and the technique used by the surgeon. A breast lift performed using a local anesthetic plus sedation costs $5,149. We also offer flexible payment plans to help you achieve your goals.
You can see the cost of combining a breast lift with other procedures on our plastic surgery pricing page.
The price of your surgery includes:
Surgeon's fees
Anesthesia fees
Operating facility fees
Residents considering a breast lift in Plymouth, Canton, Chelsea, and surrounding areas can get detailed quotes after consulting with one of our surgeons.
How Is Breast Lift Surgery Performed?
The first step towards your breast lift surgery is your consultation with one of our surgeons. A consultation allows patients the opportunity to voice their personal goals and expectations, as well as ask any questions they may have.
A breast lift procedure can be performed on an outpatient procedure done under local anesthesia with sedation or under general anesthesia. The location of incisions used will vary, depending on the amount of breast ptosis (drooping) present. The nipple will be repositioned, any excess skin will be removed, and the breast is shaped into a more pleasing contour.
Considering Breast Enhancement?
Discover 10 essential questions to ask your prospective surgeon.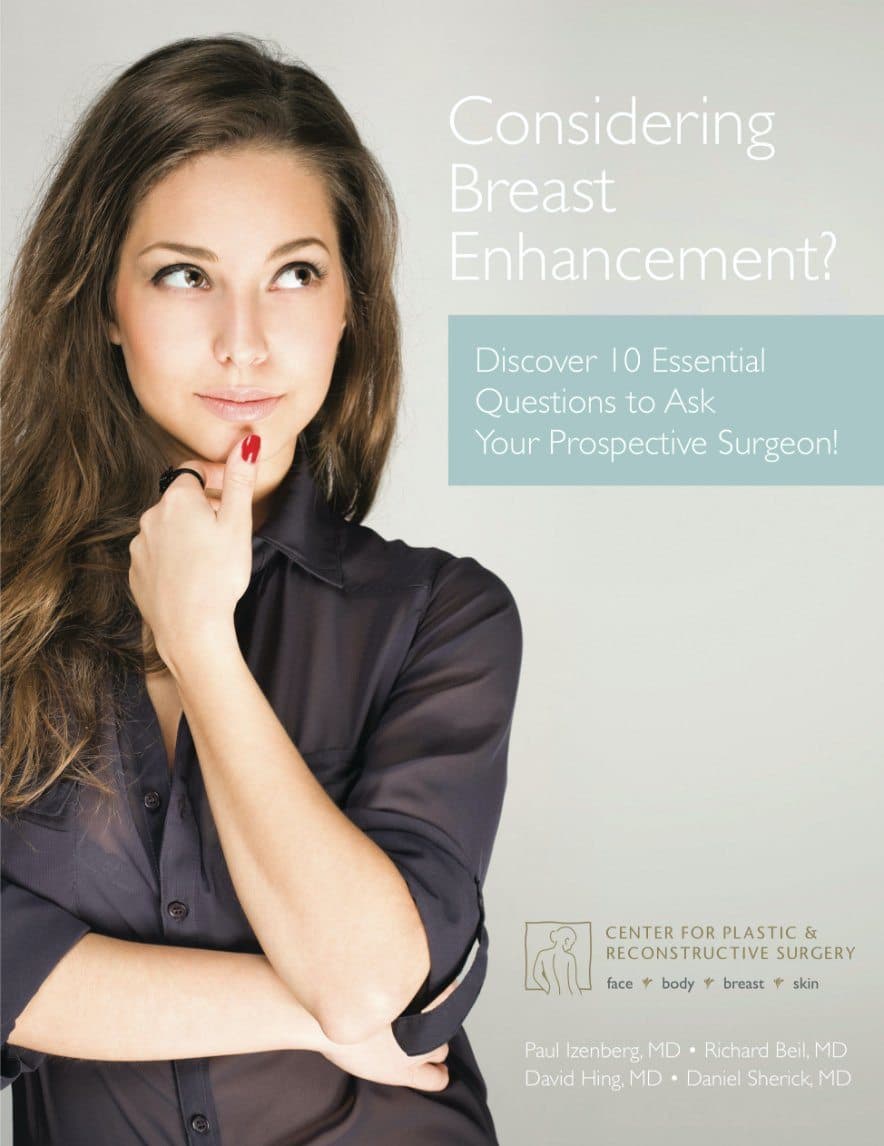 Types of Breast Lifts
There are a variety of incisions that can be used during a breast lift depending on the degree of ptosis and desired result. Your plastic surgeon will discuss which approach you're a candidate for.
Types of breast lifts include:
Circumareolar lift: This incision is best used for a mild lift, and is created around the areola.
Lollipop lift: A lollipop incision is made around the areola and vertically down to the breast crease. This type of lift is effective for women with low hanging breasts.
Anchor lift (our most commonly used incision): This incision is made around the areola, vertically down to the breast crease, and along the breast crease as well. The anchor lift is used for significant breast droop, and is the most invasive lift procedure.
Additional procedures that may enhance results:
Recuperation and Healing
Following your breast lift, you will receive specific post-op instructions from your surgeon for a safe recovery. You will return home in a bra and ace wrap, with light dressings over your incisions. The bra will need to be worn as a "dressing" for a few weeks. Sutures are usually removed in two weeks. Any initial discomfort can be controlled with oral pain medications. Light activities may be resumed in seven to 10 days, and aerobic activities or intimate contact can be resumed in a few weeks. All restrictions are lifted in four weeks once all stitches are out and incisions are healed.
Learn more about the recovery time following a procedure here.
A Reputation Built on Results
Chaeli does a wonderful job!! Always takes her time, THE BEST!!
Center for Plastic Surgery in Ann Arbor is the best surgery center hands down, the anesthesiologist,...
I saw Heather for a HydraFacial and it was fantastic! My skin glowed afterwards! She was efficient...
Brittany is very caring and competent.
Your Next Step
At Center for Plastic Surgery Ann Arbor, we look forward to helping you achieve your aesthetic goals. Please request your consultation with our easy-to-use online form or call our office at (734) 712-2323 to schedule your visit. Our consultation fee for both virtual and in-person consultations is $125, which is applied to the cost of surgery if you choose to move forward with the procedure.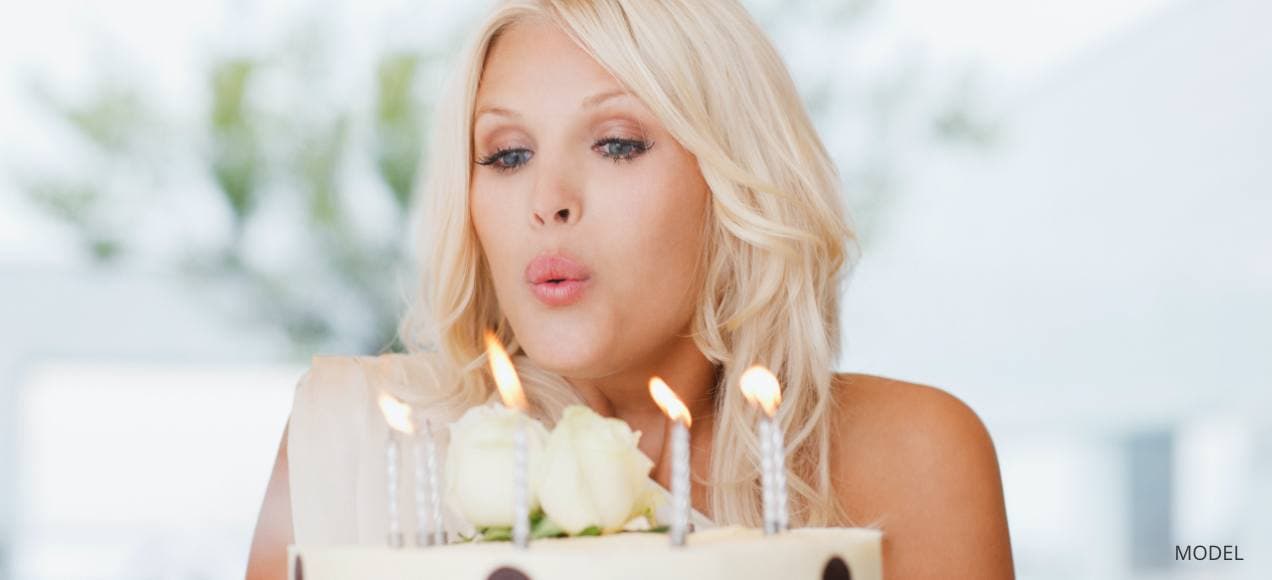 The Center
Birthday Club
Special savings during your birthday month. Come celebrate with us!
Join the Club