Center for Plastic Surgery Ann Arbor
5333 McAuley Drive, Suite 5001
Ypsilanti, MI 48197
Phone: (734) 712-2323
Monday–Friday: 9 a.m.–5 p.m.

Vaginoplasty
Improving muscle tone within the vagina is about much more than cosmetic enhancement. For the women who undergo surgical vaginal rejuvenation, or vaginoplasty, here in Ann Arbor, it's often completely transformative and improves many elements of their lives.
What Does Vaginoplasty Fix?
Vaginoplasty is a relatively simple surgical procedure that treats many of the physical concerns associated with weakening of the pelvic floor and vaginal walls due to childbirth and the natural aging process, including:
Vaginal laxity
Occasional, episodic urinary incontinence, such as when sneezing or laughing
Reduced sexual sensation
The results of vaginoplasty can be very long-lasting, and patients report a significant reduction in incidences of incontinence, as well as improved sexual satisfaction for both themselves and their partners.
What Is the Difference Between Vaginoplasty and Labiaplasty?
Many people associate vaginoplasty with labiaplasty. While both procedures enhance the female genitals, labiaplasty reshapes the inner and outer labia, while vaginoplasty tightens and repairs the vagina (vaginal canal). Vaginoplasty on its own is not likely to significantly change the appearance of the genitals.
What Is Involved in Vaginoplasty?
Vaginoplasty is most frequently performed while the patient is under general anesthesia, although it can also be performed using only local anesthesia and sedation. During your consultation with your surgeon, you'll review your anesthesia options and decide on the one that best suits you and your procedure.
Once you are properly anesthetized, your surgeon begins by marking the tissues of your vagina that will be affected during surgery. He or she removes a wedge of skin from within the vagina, allowing the remaining skin to be tightened. Using a special type of suture, your surgeon also tightens the underlying muscles for a more complete result.
Once the correct adjustments have been made and the surgeon is satisfied with the outcome, he closes the incisions with sutures. You'll be moved to a recovery area while you wake up. Vaginoplasty is an outpatient procedure, although you'll need a trustworthy adult to drive you home afterward.
Meet Our Surgeons
Our board-certified plastic surgeons have more than 50 years of combined experience in all facets of cosmetic and reconstructive surgery. As a qualified and compassionate team, they share a goal of providing a safe and rewarding plastic surgery experience while creating exceptional results worthy of your trust.
Credentials You Can Trust

What Can I Expect After Vaginoplasty?
Once at home, give yourself plenty of time to rest. It's important to avoid excessive physical activity for at least a week, limiting yourself to light household activities or walks around the neighborhood. Although recovery is not typically painful, it's important to avoid straining the vaginal area so it has time to heal properly. Your surgeon will provide you with complete instructions for caring for yourself after your surgery.
A Reputation Built on Results
Chaeli does a wonderful job!! Always takes her time, THE BEST!!
Center for Plastic Surgery in Ann Arbor is the best surgery center hands down, the anesthesiologist,...
I saw Heather for a HydraFacial and it was fantastic! My skin glowed afterwards! She was efficient...
Brittany is very caring and competent.
How Long Does It Take To Heal After a Vaginoplasty?
Although most vaginoplasty patients can return to light daily activities after about 1 week, physically demanding activities such as exercise should be avoided for a longer period of time. You can safely return to sexual activity after about 6 weeks.
Your Next Step
At Center for Plastic Surgery Ann Arbor, we look forward to helping you achieve your aesthetic goals. Please request your consultation with our easy-to-use online form or call our office at (734) 712-2323 to schedule your visit. Our consultation fee for both virtual and in-person consultations is $125, which is applied to the cost of surgery if you choose to move forward with the procedure.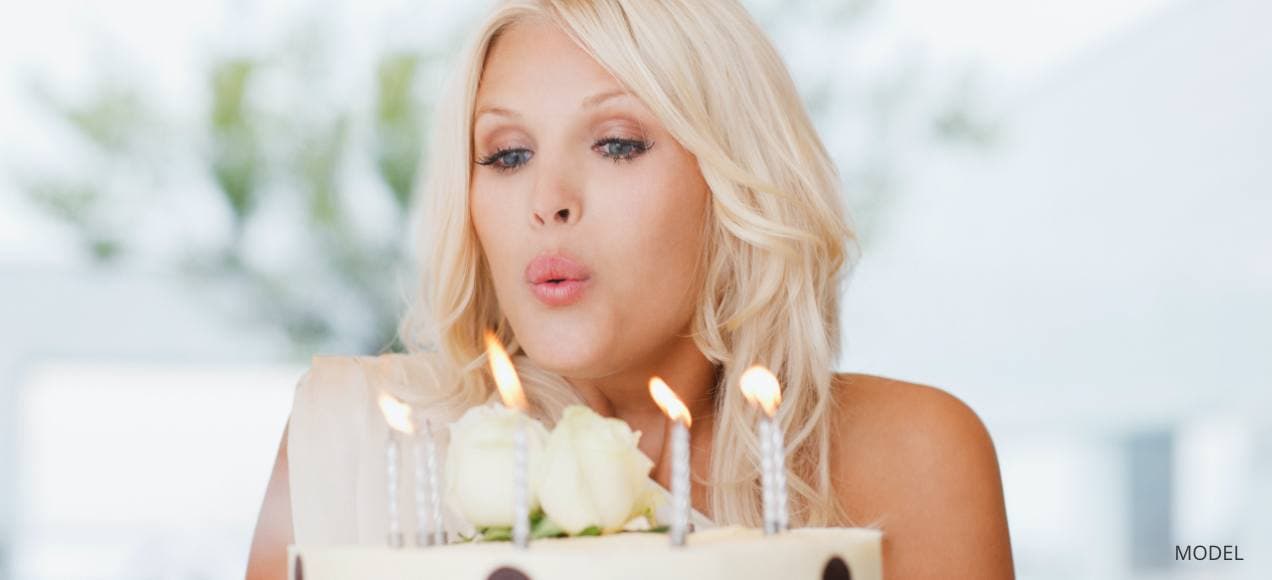 The Center
Birthday Club
Special savings during your birthday month. Come celebrate with us!
Join the Club