Center for Plastic Surgery Ann Arbor
5333 McAuley Drive, Suite 5001
Ypsilanti, MI 48197
Phone: (734) 712-2323
Monday–Friday: 9 a.m.–5 p.m.

Rhinoplasty
Center for Plastic Surgery Ann Arbor offers rhinoplasty, sometimes called a "nose job," to help people from Plymouth, Brighton, and other surrounding communities feel more attractive and confident. Our team of board-certified plastic surgeons has extensive experience reshaping the nose and is known for providing natural-looking results.
What Are the Benefits of Rhinoplasty?
While our surgeons typically strive to provide subtle rhinoplasty results, this procedure can make a significant improvement in the way the nose looks and functions. Benefits include:
Enhancing a nose that is cosmetically unattractive or does not fit with other facial features.
Correcting abnormalities in nose shape or functioning caused by birth defects, injury or disease.
Nose reshaping gives a more attractive nasal shape and a nose that is in better proportion with other facial features.
How Much Does Rhinoplasty Cost in Ann Arbor, MI?
The cost of rhinoplasty at our Ann Arbor practice ranges from $5,528 to $12,246, depending on the extent of the procedure and the technique used by the surgeon. The cost of tip plasty—surgery limited to changing the shape of the nasal tip—is $3,982. We offer flexible payment plans to help you achieve your goals.
If you're considering combining rhinoplasty with other procedures, you can see the costs on our plastic surgery pricing page.
The price of your surgery includes:
Surgeon's fees
Anesthesia fees
Operating facility fees
Residents considering rhinoplasty in Plymouth, Canton, Chelsea, and surrounding areas can get detailed quotes after consulting with one of our surgeons.
How Is Rhinoplasty Performed?
A nose reshaping procedure is performed on an outpatient basis under sedation with local anesthesia.
Your surgeon will perform one of several rhinoplasty approaches:
Standard rhinoplasty: Incisions are made inside the nostrils. The nasal bones, cartilage, and soft tissues are reshaped to improve the external contour.
Open rhinoplasty: Frequently used for difficult or larger noses. Involves one external incision across the columella (strut between the nostrils). Bones, cartilage, and soft tissues are reshaped under direct vision.
Tip-plasty: If only the nasal tip needs reshaping, it may be corrected with either a standard or open approach.
Rhinoplasty may be combined with chin augmentation for increased facial balance. Patients also combine rhinoplasty with other facial plastic surgery procedures such as eyelid surgery and neck lift surgery.
Meet Our Surgeons
Our board-certified plastic surgeons have more than 50 years of combined experience in all facets of cosmetic and reconstructive surgery. As a qualified and compassionate team, they share a goal of providing a safe and rewarding plastic surgery experience while creating exceptional results worthy of your trust.
Credentials You Can Trust

What Is Recovery Like After Rhinoplasty?
Rhinoplasty patients go home with an external cast or splint in place that is usually removed in 1 to 2 weeks. Initial discomfort is easily controlled with oral medication. Most swelling and bruising subsides progressively over 2 to 4 weeks.
External sutures (if any) are removed in 4 to 7 days. Internal sutures dissolve.
Read more about the recovery time following a procedure here.
When Will I See My Final Rhinoplasty Results?
Intermediate results are evident in 3 months. The final result is evident in 12 to 14 months.
A Reputation Built on Results
Love everyone here. Every experience skilled and caring, Patty, Dr Sherrick, Bernice, have all helped...
Outstanding services, top notch professionals, welcoming staff, accommodating financial plans. Highly...
Received some filler from Patty. She was awesome and made excellent suggestions. I am VERY pleased...
I have been a patient at CPRS for years. Their staff and work is second to none. This is truly the place...
Insurance Guidelines
Nose reshaping is not covered by insurance if being done for cosmetic reasons. The patient is responsible for payment. If the nasal deformity is due to a recent injury, insurance coverage may be available.
While we no longer participate with insurance, we do offer a self-pay option to give patients the opportunity to receive insurance benefits for medically necessary procedures. With the self-pay option, patients have their procedure performed in the hospital by our physicians. Patients pay upfront for physician fees and are responsible for initiating the reimbursement request with their insurance company. If you have questions or would like to explore this option, please call us at (734) 712-2323.
Your Next Step
At Center for Plastic Surgery Ann Arbor, we look forward to helping you achieve your aesthetic goals. Please request your consultation with our easy-to-use online form or call our office at (734) 712-2323 to schedule your visit. Our consultation fee for both virtual and in-person consultations is $125, which is applied to the cost of surgery if you choose to move forward with the procedure.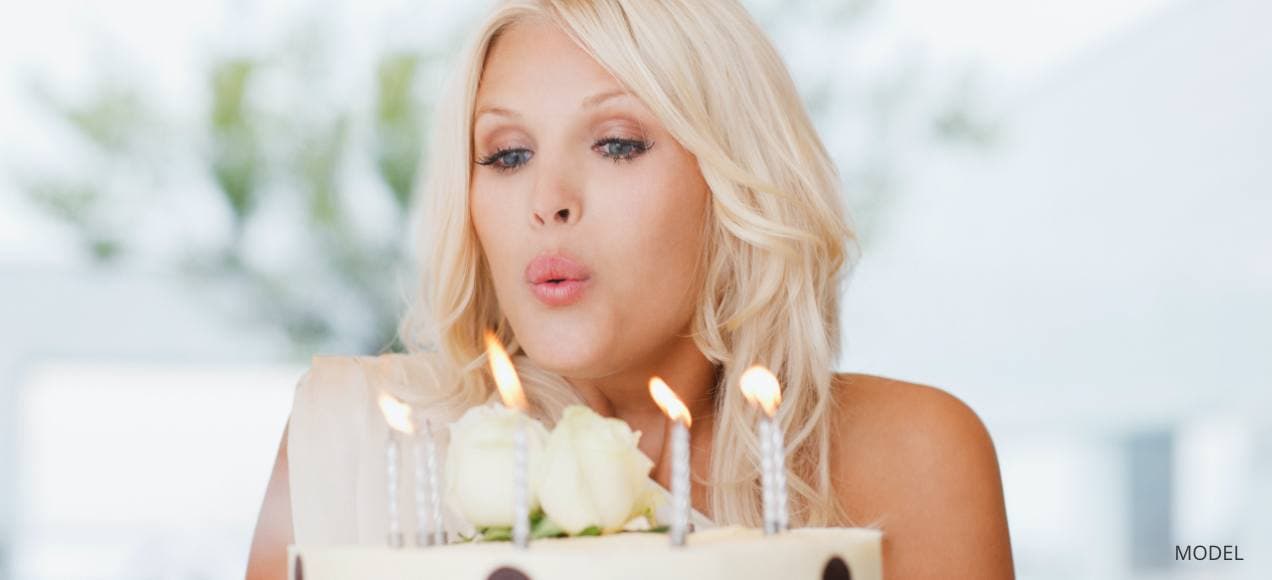 The Center
Birthday Club
Special savings during your birthday month. Come celebrate with us!
Join the Club