Center for Plastic Surgery Ann Arbor
5333 McAuley Drive, Suite 5001
Ypsilanti, MI 48197
Phone: (734) 712-2323
Monday–Friday: 9 a.m.–5 p.m.

Tummy Tuck
Abdominoplasty, often called a tummy tuck, helps our patients in Ann Arbor, MI rejuvenate their midsections after pregnancy or significant weight loss. At Center for Plastic Surgery Ann Arbor, our team of board-certified plastic surgeons has over 50 years of collective experience performing plastic surgery. They consistently provide attractive, natural-looking tummy tuck results that enhance the way our patients look and feel.
Tummy Tuck

Before & After Photos
WARNING:
This feature contains nudity. Please click OK to confirm you are at least 18 years of age and are not offended by such material.
Tummy Tuck Candidates
Candidates for abdominoplasty include women and men who are at a healthy weight and are dissatisfied with the appearance of their abdominal areas in spite of exercise.
Our plastic surgeons perform this procedure to:
Tighten loose, sagging abdominal skin
Repair stretched or separated abdominal muscles that create a belly bulge
Reshape the waist
Recontour a misshapen belly button
Intended Result
Tummy tuck gives patients a smoother, flatter abdomen.
Meet Our Surgeons
Our board-certified plastic surgeons have more than 50 years of combined experience in all facets of cosmetic and reconstructive surgery. As a qualified and compassionate team, they share a goal of providing a safe and rewarding plastic surgery experience while creating exceptional results worthy of your trust.
Credentials You Can Trust

Procedure Description
A tummy tuck procedure is usually performed under general anesthesia, either in a hospital or an outpatient setting. However, not all patients have the same concerns. Depending on your body, there are three different variations of a tummy tuck that require more or less extensive procedures with varying results and recovery.
What Are the Different Types of Abdominoplasty?
Below is a general idea of the standard procedural options:
Mini tummy tuck: This is a less invasive option for those with loose skin from the belly button to the bikini line. The incision for this procedure is made just below the bikini line. The excess skin is then removed and the abdominal wall tightened. A mini-abdominoplasty can be performed under sedation with local anesthesia.
Standard abdominoplasty: This popular approach tightens all of the abdominal wall skin and muscle extending from the bottom of the chest to the top of the bikini line. An incision is made from hip bone to hip bone below the bikini line, then the excess skin is removed and muscles are tightened.
Extended abdominoplasty: More extensive than a standard tummy tuck, this tightens the abdominal wall skin, muscle, and the flanks or sides. This procedure is for those with hanging skin not only around the stomach, but also at the lower back. It requires an incision that extends farther around the waist onto the flanks.
Vertical wedge resection: In addition to abdominal muscle tightening, our plastic surgeons may also recommend a vertical wedge resection, or vertical extension, which pulls excess skin from the sides to create a more defined waist contour to match the vertical tightening of the abdominal skin. It is often performed in conjunction with the abdominoplasty to yield optimal results. It requires a vertical incision from the lower sternum to the lower abdominal incision.
A Reputation Built on Results
Chaeli does a wonderful job!! Always takes her time, THE BEST!!
Center for Plastic Surgery in Ann Arbor is the best surgery center hands down, the anesthesiologist,...
I saw Heather for a HydraFacial and it was fantastic! My skin glowed afterwards! She was efficient...
Brittany is very caring and competent.
Can a Tummy Tuck Be Combined With Other Procedures?
Yes. A tummy tuck is frequently performed as part of mommy makeover surgery, which is a customized combination of plastic surgery procedures that address the changes from pregnancy and breastfeeding. Additional procedures often combined with abdominoplasty include:
Are you Ready to Look Slimmer?
Learn more about your surgical & non-surgical options.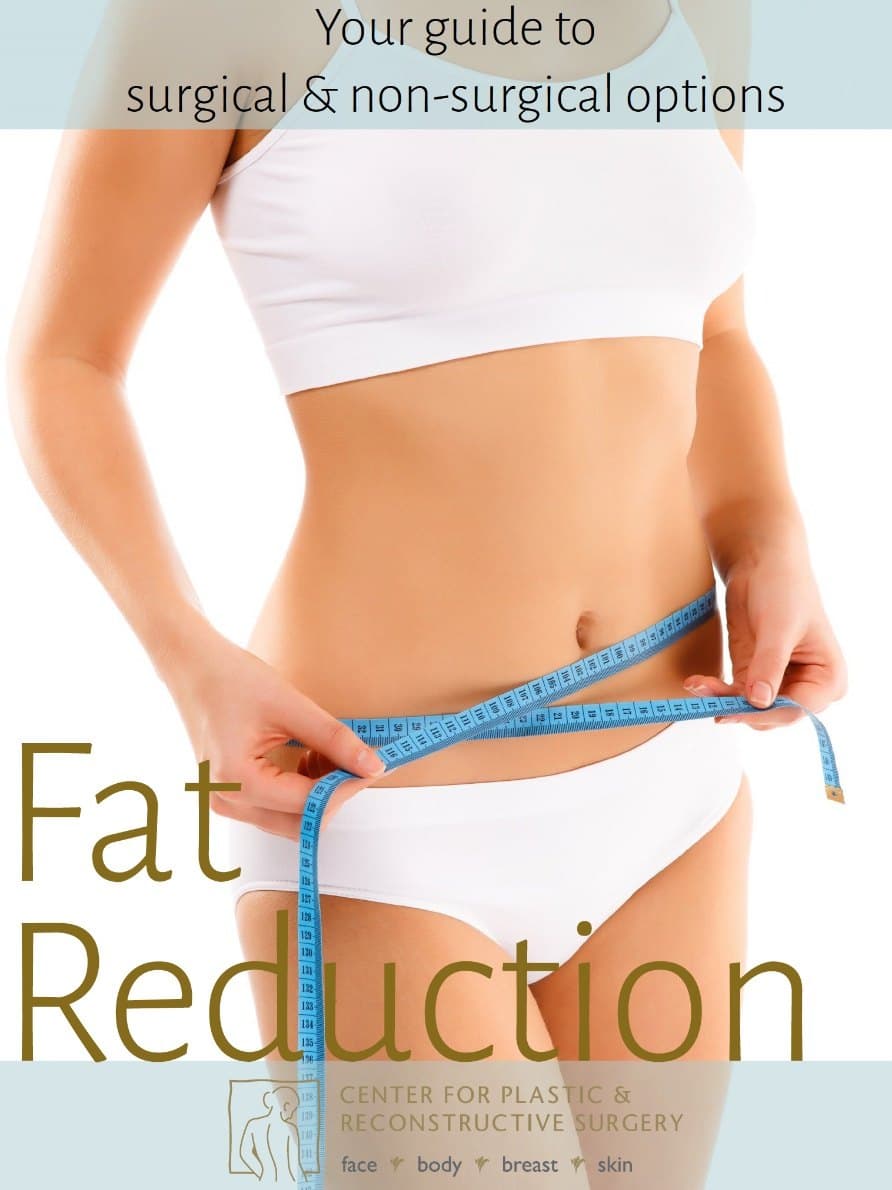 Recuperation and Healing
One or two days of hospitalization or skilled nursing care is usually required after a tummy tuck procedure. Most patients experience swelling and bruising for the first week, so it is important to allow yourself to rest in bed. You may need assistance from a loved one during this week of recovery as movements even to the bathroom or kitchen may provide some discomfort. Light activity is comfortable in 10 to 20 days and you can expect to return to work between two and three weeks depending on your recovery. Sports or heavy activity will not be comfortable for about 6 weeks.
Learn more about the recovery process following a procedure here.
How Much Does a Tummy Tuck Cost in Ann Arbor, MI?
The cost of a tummy tuck at our Ann Arbor practice ranges from $6,282 to $11,627 (including compression garments). The cost of a mini tummy tuck performed using a local anesthetic plus sedation starts at $4,671. We also offer flexible payment plans to help you achieve your goals.
You can see the cost of combining a tummy tuck with other procedures on our plastic surgery pricing page.
The price of your surgery includes:
Surgeon's fees
Anesthesia fees
Operating facility fees
Residents considering a tummy tuck in Plymouth, Canton, Chelsea, and surrounding areas can get detailed quotes after consulting with one of our surgeons.
Insurance Guidelines
Occasionally, if a tummy tuck procedure is being performed for medical reasons, it may be partially covered by insurance. Usually, the patient is responsible for payment. Surgery to correct diastasis recti, or separation of the abdominal muscles, is not covered by insurance but can be corrected as part of a cosmetic abdominoplasty.
While we no longer participate with insurance, we do offer a self-pay option to give patients the opportunity to receive insurance benefits for medically necessary procedures. With the self-pay option, patients have their procedure performed in the hospital by our physicians. Patients pay upfront for physician fees and are responsible for initiating the reimbursement request with their insurance company. If you have questions or would like to explore this option, please call us at (734) 712-2323.
Tummy Tuck FAQs
How many sizes do you drop with a tummy tuck?
This varies depending on how much skin the surgeon removes and if the tummy tuck is combined with liposuction. With a tummy tuck alone, patients may lose 1 to 2 pants sizes. That could increase to 3 or 4 sizes if combined with liposuction.
What's the right age for an abdominoplasty?
Age isn't a primary factor when considering whether someone is a good candidate for a tummy tuck. The procedure can benefit anyone, from a woman who wants a tummy tuck in her late 20s after having children to a man in his 50s or 60s who has lost a significant amount of weight. The key is that you're in good overall health.
How long will my results last?
The results of a tummy tuck can last for many years if you maintain a healthy lifestyle that includes a nutritious diet and regular exercise. If you gain significant weight, the abdominal skin will stretch and you may again have excess skin if you lose weight.
What's a mini tummy tuck?
A mini tummy tuck is a technique our surgeons use if your concerns about excess skin and fat are limited to the area below the bellybutton. The difference between a mini and full tummy tuck is that surgeons make a shorter incision and the bellybutton isn't repositioned during a mini tummy tuck.
Can a tummy tuck make your waist smaller?
A tummy tuck doesn't usually make the waist itself smaller. It removes excess skin and fat (when combined with liposuction), so your stomach is flatter and the waist appears more contoured.
Is liposuction or a tummy tuck better?
Liposuction and tummy tuck surgery accomplish different goals. One procedure isn't better than the other; they are complementary procedures that are often combined during a single operation.
Your Next Step
At Center for Plastic Surgery Ann Arbor, we look forward to helping you achieve your aesthetic goals. Please request your consultation with our easy-to-use online form or call our office at (734) 712-2323 to schedule your visit. Our consultation fee for both virtual and in-person consultations is $125, which is applied to the cost of surgery if you choose to move forward with the procedure.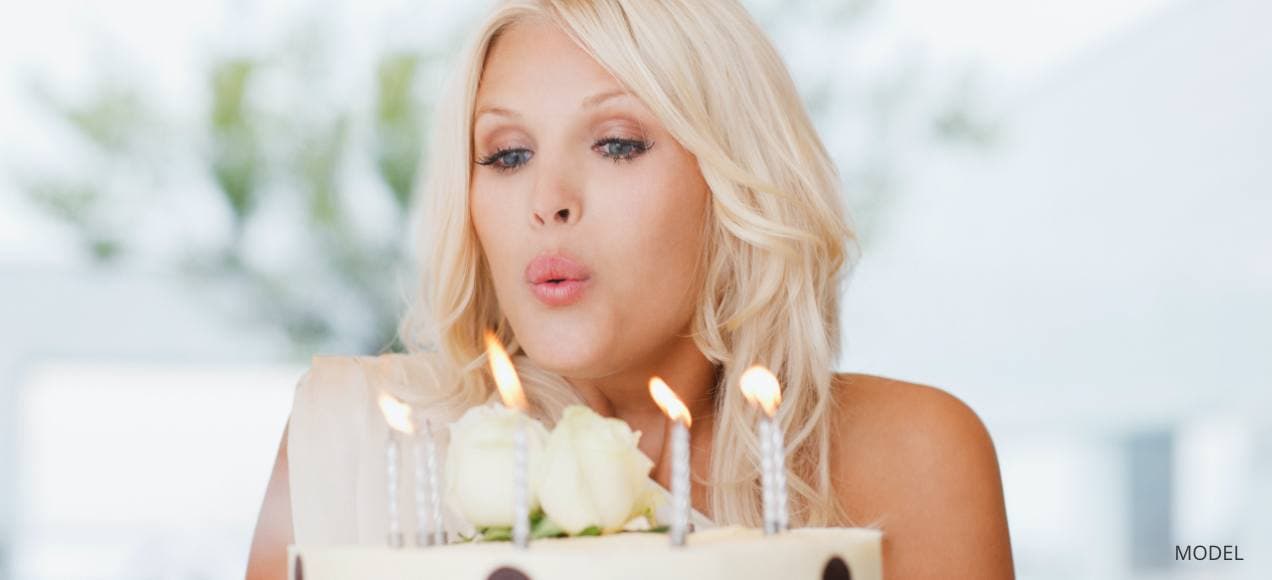 The Center
Birthday Club
Special savings during your birthday month. Come celebrate with us!
Join the Club