Center for Plastic Surgery Ann Arbor
5333 McAuley Drive, Suite 5001
Ypsilanti, MI 48197
Phone: (734) 712-2323
Monday–Friday: 9 a.m.–5 p.m.

Skin Rejuvenation
Microdermabrasion, Facial Peels, DermaSound Elite, HydraFacialMD, and Dermaplaning
In addition to your unique skin care program, encourage faster and even greater results with a series of corrective treatments to:
Minimize fine lines
Soften and smooth the skin's texture
Reduce sun damage and pigmentation
Control oil and acne breakouts
Rehydrate dry skin
Restore your skin's natural radiance
These treatments do not involve any "down time" for recovery, so you can return to work or home immediately afterward with your fresh new look. For optimal results, a combination of the following treatments may be recommended to address your individual skin care needs. Improvement takes place gradually, over the course of weeks or months, depending on your skin's condition. A series of 6 to 10 sessions is generally suggested, one every 3 to 4 weeks, to see the greatest benefits.
Microdermabrasion
The EuropeelTM microdermabrasion process is excellent for sun-damaged and rough-textured skin. A stream of microscopic crystals gently removes the dry, damaged outer layer of skin, revealing the younger-looking, healthier skin underneath. The treatment takes less than 30 minutes, has virtually no side effects, and produces noticeable cosmetic results. EuropeelTM can be an effective treatment for fine lines, mild acne scars, uneven color and texture, and dark pigmentation. Microdermabrasion is often followed by a mild facial peel to increase the benefits of both treatments.
Facial Peels
Facial peels exfoliate the skin with alpha- hydroxy acids derived from fruits and other natural substances. Peels are formulated for different skin types and can be used on the face, neck and chest to lighten, tighten and brighten your skin. Our skin specialists will help you determine the perfect combination of pharmaceutical-grade peeling solutions for your skin. After a peel, the outer layers of the skin flake away, revealing softer, more youthful skin. Peels effectively treat acne, aging skin, and uneven pigmentation. In addition to their exfoliating effects, peels also contain antioxidants and vitamins to nourish the skin and add moisture.
HydraFacial MD® is a non-invasive, multistep treatment that combines the benefits of next-level hydradermabrasion, a chemical peel, automated painless extractions (no pinching!) and a special delivery of Antioxidants, Hyaluronic Acid and Peptides. It does all of this in one quick treatment that delivers real results without downtime or irritation.
Rezenerate Nanofacial
The facial of the future is here at Center for Plastic Surgery Ann Arbor! The innovative Rezenerate Nanofacial uses the power of nanotechnology to stimulate the development of your skin's own collagen. During the comfortable procedure, the Rezenerate device makes hundreds of extremely small micro-perforations in your skin. This encourages your skin to go to work healing itself and also allows for more meaningful absorption of the active ingredients in topical products. To complement the results of the Rezenerate Nanofacial, we encourage you to use the GlyMed Plus Daily Lift Serum in conjunction with the Daily Smoothing Peel to improve your results and bring out the best in your skin. This thoughtfully designed dual system can enhance and maintain the results of your Rezenerate facial.
Look Younger Without Surgery
10 Anti-Aging Tips
Dermaplaning
Dermaplaning is an exfoliating treatment that can be done alone or with a facial peel or masque for added exfoliation or hydration. Dermaplaning is a great alternative to microdermabrasion and medium depth peels for those with sensitive skin or rosacea.
Using a scalpel your medical esthetician scrapes away dead skin cells and the vellus hair (the baby fine hairs on your face). This brightens and smoothes your complexion and also increases the efficacy and penetration of topical ingredients. The removal of vellus hairs contributes to the soft look and feel of the skin after Dermaplaning.
Dermaplaning is a non-surgical procedure and requires no recovery time nor does it produce any visible side effects. Dermaplaning is not painful and will not cause your hair to grow in thicker or darker. It is safe for all skin types and for pregnant or nursing women.
A Reputation Built on Results
Chaeli does a wonderful job!! Always takes her time, THE BEST!!
Center for Plastic Surgery in Ann Arbor is the best surgery center hands down, the anesthesiologist,...
I saw Heather for a HydraFacial and it was fantastic! My skin glowed afterwards! She was efficient...
Brittany is very caring and competent.
Your Next Step
At Center for Plastic Surgery Ann Arbor, we look forward to helping you achieve your aesthetic goals. Please request your consultation with our easy-to-use online form or call our office at (734) 712-2323 to schedule your visit.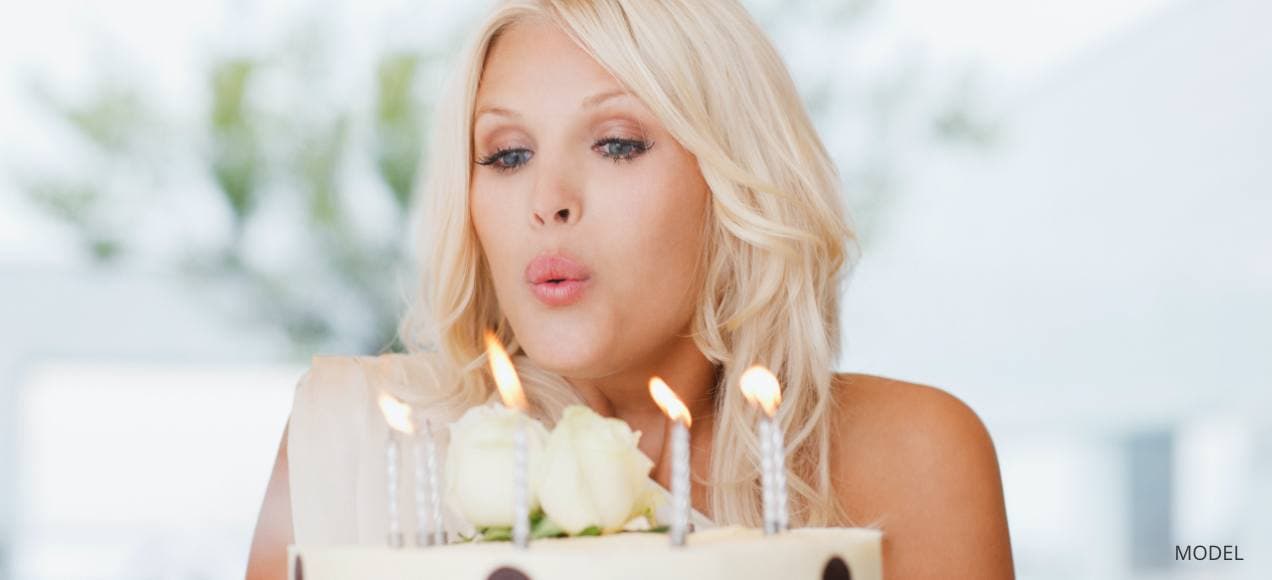 The Center
Birthday Club
Special savings during your birthday month. Come celebrate with us!
Join the Club