Center for Plastic Surgery Ann Arbor
5333 McAuley Drive, Suite 5001
Ypsilanti, MI 48197
Phone: (734) 712-2323
Monday–Friday: 9 a.m.–5 p.m.

Breast Reduction
Indications
Pain in the back, shoulders and neck due to heavy breasts
Excessive breast size that limits daily activity and makes a woman feel less attractive
Bra-strap indentations at the shoulders
Rashes, irritation, or chafing under the breasts
Poor posture
Intended Results
Freedom from health problems and discomfort associated with excessively large breasts
More attractive contour, smaller breast size, and improved self-image
Firmer, more youthful looking breasts
Ability to fit into your clothes more attractively and comfortably
Breast Reduction

Before & After Photos
WARNING:
This feature contains nudity. Please click OK to confirm you are at least 18 years of age and are not offended by such material.
How Much Does Breast Reduction Cost in Ann Arbor, MI?
The cost of breast reduction at our Ann Arbor practice starts at $10,829. The price may vary depending on the extent of the procedure and the technique used by the surgeon. We offer flexible payment plans to help you achieve your goals.
You can see the cost of combining breast reduction with other procedures on our plastic surgery pricing page.
The price of your surgery includes:
Surgeon's fees
Anesthesia fees
Operating facility fees
Residents considering breast reduction in Plymouth, Canton, Chelsea, and surrounding areas can get detailed quotes after consulting with one of our surgeons.
Procedure Description
A breast reduction procedure is performed under general anesthesia, or under local anesthesia with sedation, on an outpatient basis or in the hospital. Incisions are made around the pigmented area (the nipple-areolar complex) and are extended vertically below the nipple to the crease of the breast. Often, an incision is also made in the fold under the breast. In some cases, patients may need the nipple size reduced to match the smaller breast. In such case, the perimeter of the nipple is excised to the proper proportion. Once complete, the nipple-areolar complex is moved up to the desired location, and excess breast tissue, fat and skin are removed, creating a new breast contour. You will be able to return home the same day of your procedure and will be prescribed pain medication to assist in alleviating discomfort.
Additional procedures that may enhance the result:
Liposuction of the axillary area to reduce excess fat deposits and scale the area to match the new breast size
Meet Our Surgeons
Our board-certified plastic surgeons have more than 50 years of combined experience in all facets of cosmetic and reconstructive surgery. As a qualified and compassionate team, they share a goal of providing a safe and rewarding plastic surgery experience while creating exceptional results worthy of your trust.
Credentials You Can Trust

Recuperation and Healing
The incisions in breast reduction surgery are covered with light dressings and the patient wears a bra or ace wrap to hold the breasts symmetrically during initial healing. Initial discomfort subsides daily and is controlled with oral pain medications. The recovery process will vary from patient to patient. Some bruising and swelling can be expected, but should only last a few weeks post-operation. Within the first few weeks, you will have a follow-up appointment to remove the stiches and to check in on your recovery process. Most women return to work within two weeks. Within the first two months, you may experience tenderness around your menstruation time. It is important to be gentle with your breasts for the first four to six weeks to allow for full recovery. Scars will not completely disappear, but will fade substantially in 6 to 18 months. Surgery may reduce the ability to breastfeed.
Learn more about the recovery process following a procedure here.
Insurance Guidelines
Breast reduction may be covered by insurance, depending on your insurance carrier and its criteria. Several factors that are taken into consideration are the amount of breast tissue to be removed, skin irritation, shoulder grooving, and chronic back and neck pain.
While we no longer participate with insurance, we do offer a self-pay option to give patients the opportunity to receive insurance benefits for medically necessary procedures. With the self-pay option, patients have their procedure performed in the hospital by our physicians. Patients pay upfront for physician fees and are responsible for initiating the reimbursement request with their insurance company. If you have questions or would like to explore this option, please call us at (734) 712-2323.
A Reputation Built on Results
Chaeli does a wonderful job!! Always takes her time, THE BEST!!
Center for Plastic Surgery in Ann Arbor is the best surgery center hands down, the anesthesiologist,...
I saw Heather for a HydraFacial and it was fantastic! My skin glowed afterwards! She was efficient...
Brittany is very caring and competent.
Your Next Step
At Center for Plastic Surgery Ann Arbor, we look forward to helping you achieve your aesthetic goals. Please request your consultation with our easy-to-use online form or call our office at (734) 712-2323 to schedule your visit. Our consultation fee for both virtual and in-person consultations is $125, which is applied to the cost of surgery if you choose to move forward with the procedure.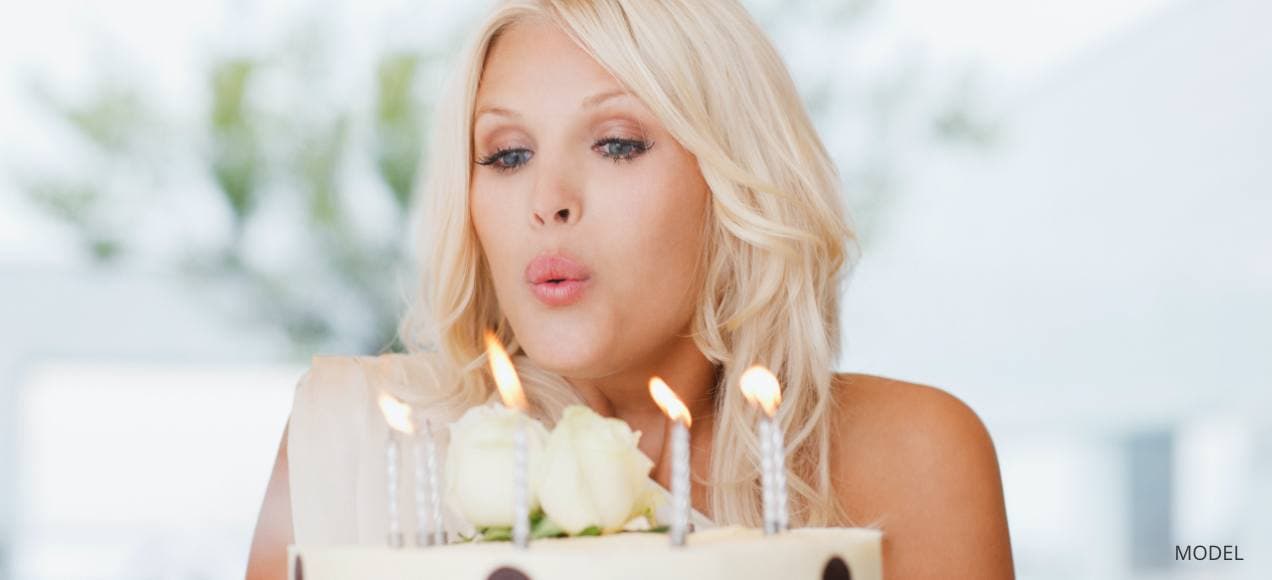 The Center
Birthday Club
Special savings during your birthday month. Come celebrate with us!
Join the Club