Center for Plastic Surgery Ann Arbor
5333 McAuley Drive, Suite 5001
Ypsilanti, MI 48197
Phone: (734) 712-2323
Monday–Friday: 9 a.m.–5 p.m.

Liposuction
Many individuals from Ann Arbor, Canton, Plymouth, and other southeastern Michigan cities find it's difficult to reduce their stubborn fat deposits with diet and exercise alone. In these cases, liposuction at Center for Plastic Surgery Ann Arbor may be the best way to slim their bodies and create a more proportionate body silhouette. Our board-certified plastic surgeons take the time to fully understand your aesthetic goals to create the beautiful, natural-looking results you desire.
Liposuction

Before & After Photos
WARNING:
This feature contains nudity. Please click OK to confirm you are at least 18 years of age and are not offended by such material.
Who Is a Good Candidate for Liposuction?
Patients who are living with excess localized fat that is resistant to diet and exercise can often benefit from liposuction. Most patients are near their ideal weight and want permanent contour changes. At our practice in Ann Arbor, liposuction is a very versatile procedure our plastic surgeons use to treat many areas including the chin and neck, upper arms, abdomen, waist, hips, thighs, flanks, and inner knees.
If is important to understand that liposuction is not intended to be a method of weight loss. The intended effect is mainly aesthetic, slimming out areas with stubborn fat pockets for a slimmer body silhouette. Most candidates are within 30 pounds of their ideal body weight. A consultation with one of our board-certified plastic surgeons can help to best determine if liposuction is right for you.
What Are the Benefits of Liposuction?
Liposuction will help improve the contour and proportion of the treated areas, resulting in a more flattering physique.
Meet Our Surgeons
Our board-certified plastic surgeons have more than 50 years of combined experience in all facets of cosmetic and reconstructive surgery. As a qualified and compassionate team, they share a goal of providing a safe and rewarding plastic surgery experience while creating exceptional results worthy of your trust.
Credentials You Can Trust

How Is Liposuction Performed?
Liposuction is performed on an outpatient basis under local anesthesia with sedation. During the procedure, small suction tubes (cannulas) are inserted through very short incisions made in inconspicuous locations. The fat is then removed from the body, creating a slimmer, more proportionate shape.
A Reputation Built on Results
I had a facelift, filler and laser resurfacing. The recovery for the facelift and filler was pretty...
Dr. Beil and his staff were very courteous and professional. They did an excellent job with my procedure...
Amazing center. Bernice and Patty are incredible injectors. I am very, very pleased with my results.
The entire staff was extremely friendly and helpful. Very knowledgeable and patient answering questions....
Can Liposuction Be Combined with Other Procedures?
Yes. Additional procedures that may enhance the result include:
Are you Ready to Look Slimmer?
Learn more about your surgical & non-surgical options.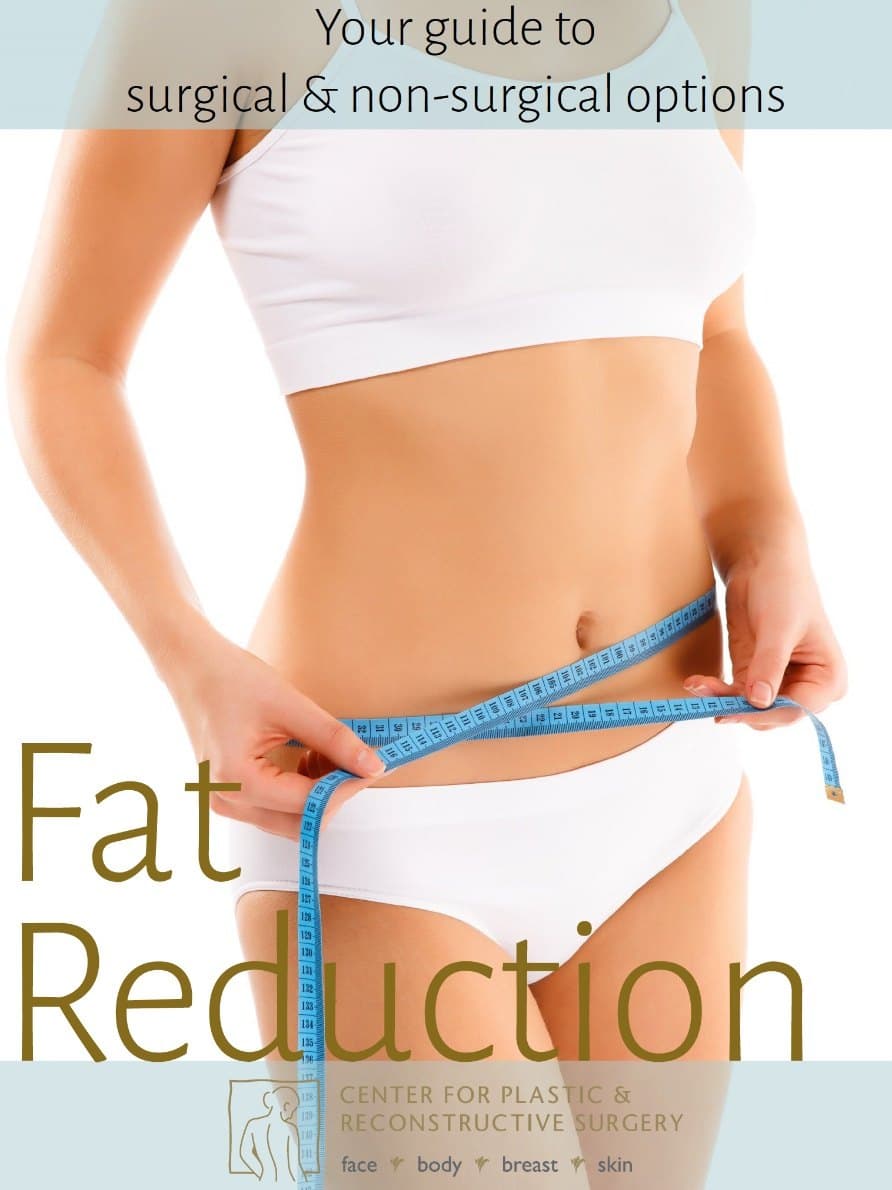 What Is Recovery Like After Liposuction?
With liposuction, the patient goes home with a compression garment (or tape) covering the treated areas. Compression is advised for 3 to 6 weeks to help reduce swelling. Once the soreness decreases, patients find it more comfortable to wear Lycra® or spandex exercise pants. Initial discomfort during the first 2 to 5 days is easily controlled with oral medication. Bruising and swelling usually subside in 3 to 4 weeks. The final result takes shape within 3 to 6 months.
Learn more about the recovery process after plastic surgery here.
What to Expect: A Real Patient's Perspective
Read former patient Dena's liposuction journal whitepaper here.
Liposuction FAQs
Does liposuction last forever?
The fat our surgeons remove using liposuction is gone for good. The body doesn't generate new fat cells. However, that doesn't mean you won't gain weight if you consume more calories than you burn. Fat may tend to accumulate in different areas, but fat cells can increase in size. So it's important to follow a healthy diet and exercise regularly after getting liposuction. 
How many sizes do you go down after liposuction?
It's important to know that liposuction is not a weight loss procedure, and most patients only lose about 2 to 5 pounds. If your liposuction procedure targets the abdomen or flanks, you may drop 1 or 2 dress sizes, at most. 
Will I have loose skin after this procedure?
This is an excellent question. If your skin is already showing signs of laxity, it may not "shrink to fit" the body's new contours after liposuction. If you're concerned about loose skin in the abdominal area, for example, you might want to combine liposuction with a tummy tuck. 
Should I lose weight before getting liposuction?
Our surgeons recommend that patients be at the weight they want to maintain before scheduling liposuction. Also, if your body mass index (BMI) is above 30, the risk of complications increases.
Will lipo make my stomach flat?
Liposuction in the abdominal area can sculpt a slimmer, more contoured stomach. For a flat stomach, you also need firm abdominal muscles. 
How painful is it?
During the procedure, the treatment area is numbed with a local anesthetic and you're placed under light sedation to keep you comfortable. You'll likely experience some soreness during the initial recovery, but medication can effectively manage any discomfort. 
Your Next Step
At Center for Plastic Surgery Ann Arbor, we look forward to helping you achieve your aesthetic goals. Please request your consultation with our easy-to-use online form or call our office at (734) 712-2323 to schedule your visit. Our consultation fee for both virtual and in-person consultations is $125, which is applied to the cost of surgery if you choose to move forward with the procedure.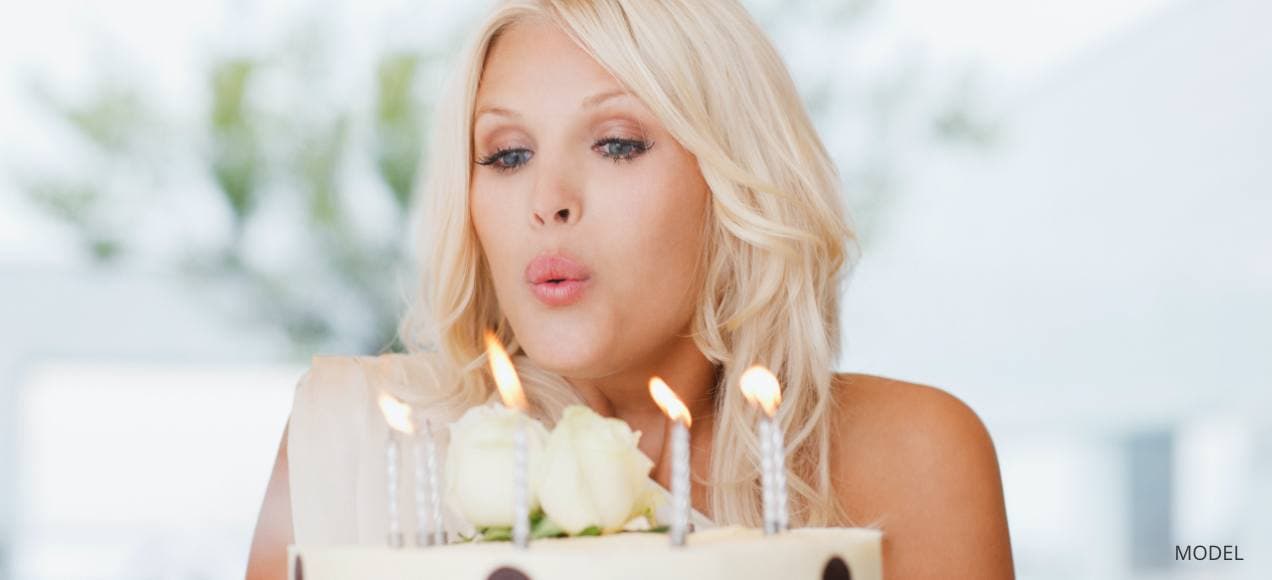 The Center
Birthday Club
Special savings during your birthday month. Come celebrate with us!
Join the Club