Center for Plastic Surgery Ann Arbor
5333 McAuley Drive, Suite 5001
Ypsilanti, MI 48197
Phone: (734) 712-2323
Monday–Friday: 9 a.m.–5 p.m.

BOTOX® Cosmetic & Dysport®
Injectable treatments have added a new dimension to the field of cosmetic surgery, allowing new forms of nonsurgical facial rejuvenation. Center for Plastic Surgery Ann Arbor offers BOTOX Cosmetic and Dysport to men and women in Ann Arbor looking to soften the appearance of fine lines without taking a surgical approach. Our injection team consists of two board-certified plastic surgeons, a physician assistant, and a registered nurse, giving our patients the reassurance that their results will look natural.
How BOTOX & Dysport Work
BOTOX and Dysport are both FDA approved and made from botulinum toxin. These treatments temporarily suspend the contractions of facial muscles that cause certain wrinkles, allowing the wrinkles to gradually smooth out.
Meet Our Surgeons
Our board-certified plastic surgeons have more than 50 years of combined experience in all facets of cosmetic and reconstructive surgery. As a qualified and compassionate team, they share a goal of providing a safe and rewarding plastic surgery experience while creating exceptional results worthy of your trust.
Credentials You Can Trust

Areas Treated
Our skilled team of injectors uses BOTOX and Dysport for minimally invasive facial rejuvenation. Commonly treated concerns include:
Horizontal forehead lines
Vertical lines between the eyes
Crow's feet at the outer corners of the eyes
Look Younger Without Surgery
10 Anti-Aging Tips
Candidates for BOTOX & Dysport
For safe, satisfying results with BOTOX or Dysport our patients trust our experienced team.
Women and men typically choose these treatments, among our most popular, to achieve the following goals:
Prevent and smooth established wrinkles
Enhance facial features by selectively weakening facial musculature
Soften wrinkles and lines without creating an overdone blank or "mask-like" look
Improve brow position for a natural-looking, nonsurgical brow lift
For a more comprehensive facial rejuvenation, our BOTOX and Dysport patients may choose to also have dermal filler treatments.
BOTOX Cosmetic & Dysport Before & After Photos
A Reputation Built on Results
I highly recommend Dr. Sherick and CPRS. Dr. Sherick listens and offers realistic opinions and solutions....
Wanted to do a revision on an old scar and talk about lipo on my flanks. The professionalism and care...
I had liposuction and a breast augmentation with Dr. Sherick and my recovery was a breeze and I love...
I commend the office of Dr.Beil. All of staff are very knowledgeable regarding the procedures that I...
Your Next Step
At Center for Plastic Surgery Ann Arbor, we look forward to helping you achieve your aesthetic goals. Please request your consultation with our easy-to-use online form or call our office at (734) 712-2323 to schedule your visit.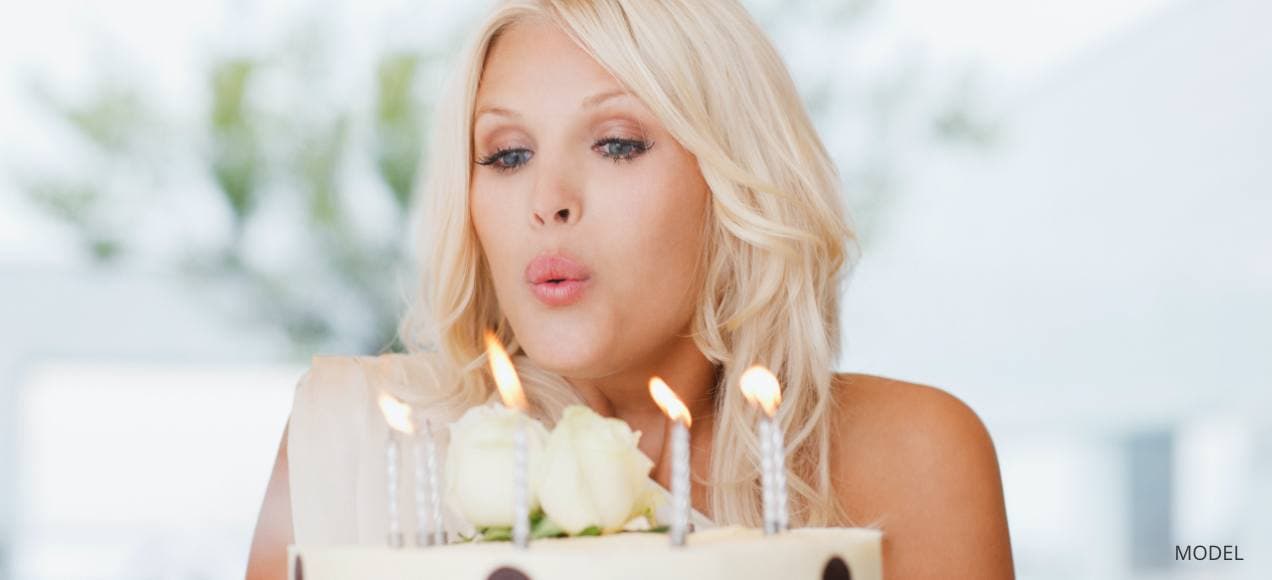 The Center
Birthday Club
Special savings during your birthday month. Come celebrate with us!
Join the Club
Back to Top