Center for Plastic Surgery Ann Arbor
5333 McAuley Drive, Suite 5001
Ypsilanti, MI 48197
Phone: (734) 712-2323
Monday–Friday: 9 a.m.–5 p.m.

BOTOX® Cosmetic & Dysport® for Men
As we age, frown lines, forehead lines, and crow's feet, making us appear older than we feel. This can cause self-consciousness in social and in work situations. Thankfully, neuromodulators such as Botox and Dysport are popular solutions to these wrinkles and lines. Botox and Dysport are both made up of botulinum toxin type A, which works to temporarily reduce or eliminate lines and wrinkles. By blocking the nerve signals that cause facial muscles to contract, these injectable treatments can smooth out the skin for a more youthful appearance.
Who is a Candidate?
Men who are interested in diminishing the appearance of forehead line, wrinkles, or crow's feet due to facial movement can often benefit from Botox or Dysport injections. Ideal candidates will be healthy and have realistic expectations for the outcome of their treatment. A consultation with one of our injection specialists can help to determine if these injections are right for you.
The Procedure
Whether you receive Botox or Dysport injections, the treatment steps will be the same. First, ice will be applied to the treatment area(s) to ensure the experience is a comfortable one. Then, Botox or Dysport will be injected into the targeted areas using a very fine needle. The number of injections will depend on the extent of your wrinkles or furrows.
Treatment usually takes less than 15 minutes to complete, so you can return to your everyday routine as soon as possible.
Other procedures that can be done along with Botox or Dysport injections include:
Meet Our Surgeons
Our board-certified plastic surgeons have more than 50 years of combined experience in all facets of cosmetic and reconstructive surgery. As a qualified and compassionate team, they share a goal of providing a safe and rewarding plastic surgery experience while creating exceptional results worthy of your trust.
Credentials You Can Trust

Recovery and Healing
Because Botox and Dysport injections are nonsurgical, there is no downtime required. Following treatment there may be some redness, bruising, swelling or pin point bleeding where the injections were performed. This is expected and should resolve in the next day or two. Occasionally, a headache may result and should resolve quickly. To enhance the uptake of Botox or Dysport, over the first few hours, contract and release the treated muscles by frowning, squinting and tightly closing your eyes.
Results from Botox and Dysport last about 3-6 months before a touch-up treatment is needed.
A Reputation Built on Results
Love everyone here. Every experience skilled and caring, Patty, Dr Sherrick, Bernice, have all helped...
Outstanding services, top notch professionals, welcoming staff, accommodating financial plans. Highly...
Received some filler from Patty. She was awesome and made excellent suggestions. I am VERY pleased...
I have been a patient at CPRS for years. Their staff and work is second to none. This is truly the place...
Your Next Step
At the Center for Plastic Surgery Ann Arbor, we look forward to helping you achieve your aesthetic goals. Please request your consultation with our easy-to-use online form or call our office at (734) 712-2323 to schedule your visit.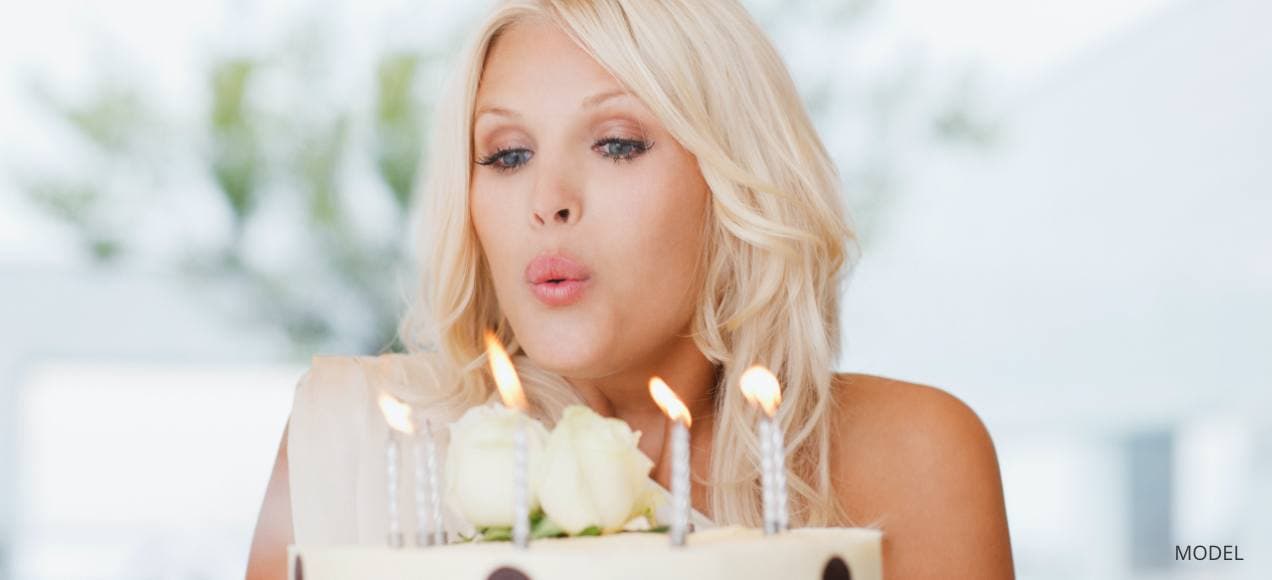 The Center
Birthday Club
Special savings during your birthday month. Come celebrate with us!
Join the Club